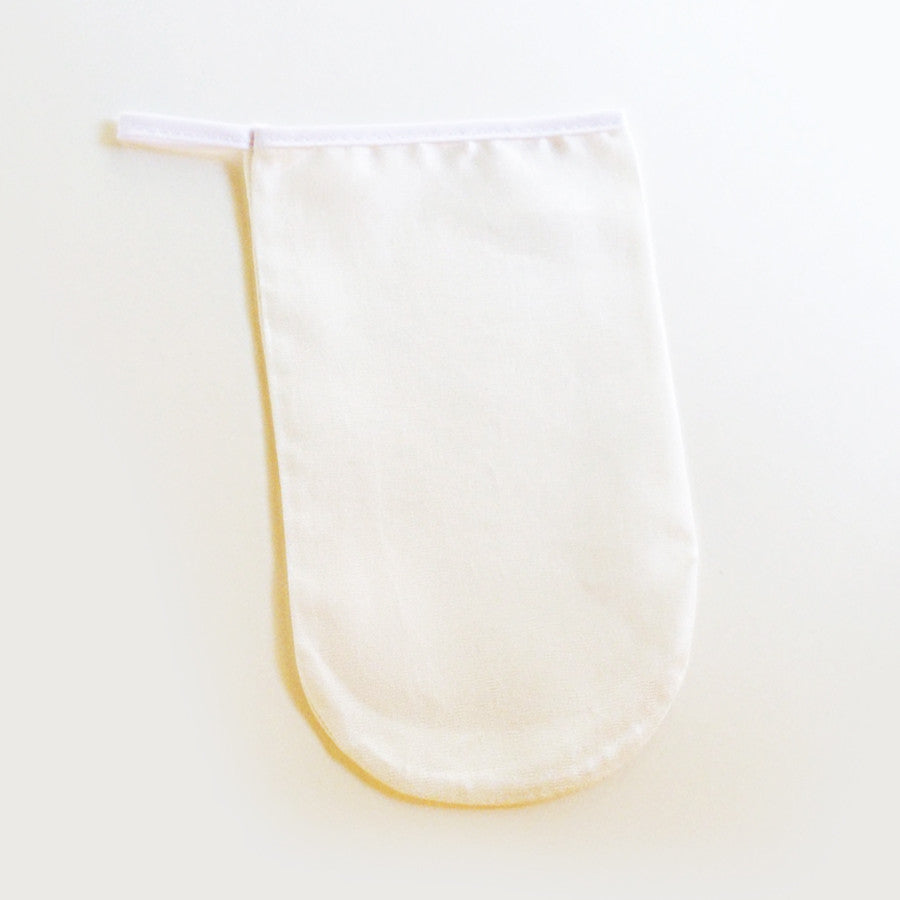 This Pure Silk Body Mitten is made of 100% silk manufactured by a silkworm farm in Gunma Prefecture, which is well known as the home of the silk. The silkworms are fed unsprayed, non-chemical treated mulberry leaves. Although silk production in Japan is decreasing these days, this particular silk is milled elaborately. Protein is the main component of this material, which has a remarkably similar structure to the protein found in human skin. It is incredibly soft and gentle yet thoroughly buffs away dirt and dead skin cells to leave your skin purified and helps skin maintain its moisture level. TAKE CARE OF YOUR SKIN DAILY WITH THIS SILK BODY MITTEN... IT WILL MAKE YOUR SKIN AMAZINGLY SOFT & SMOOTH LIKE NO OTHER! Because of the biological activity of the silk protein amino acids, it will gently & effortlessly remove dry, dead skin cells and excess oil from the skin by long-term use. At first, the mitten has a bit of stiffness, but soak it in warm water and gently massage the skin even without using soap…amazing! How your skin will look and feel is like a newborn. It's also beneficial for the knees and elbows. 


MATERIALS

MITTEN: 100% Silk
Edge banding materials: 65% Polyester, 35% Cotton
Size: 7.5-inch (L) x 4.5-inch (W) 

Made in Japan
HOW TO USE

Put the glove on your hand and wet down the mitten in the warm water. Apply soap or a quarter-sized amount of body wash to the palm of your mittened hand. Gently massage and scrub your body using circular motions. Rinse off the mitten and your body once you have finished exfoliating. Squeeze water out of the mitten and hang dry after use. Please try this product with Maiko Soap or Organic Sweet Orange Shower Gel. Additionally, try our new silk mittens for exfoliating your fingernails. These Japanese silk mitts will do just the perfect job you are looking for!